Canon announced the sequel to one of the most used DSLRs for video today but I can't remember what it was. I know that mark two was involved and something about 60 frames at 1080P, but after I heard about Samsung's new camera I forgot about what they announced.
You can understand why I forgot about it when you read the specs of the new Samsung NX1 DSLR:
-Records using the new High Efficiency Video Coding – H.265 (the upgrade to h.264)
-4k at 24 fps
-UHD up to 30fps
-1080 up to 60fps
-ISO goes up t0 51,200
-Micro HDMI connector that gives you an 8-bit 4:2:2 output recording
-NFC (Near Field Communication) lets you send files to another device like your smartphone
-28.2MP BSI APS-C CMOS sensor
-15fps photo burst
-Retails for $1,499.00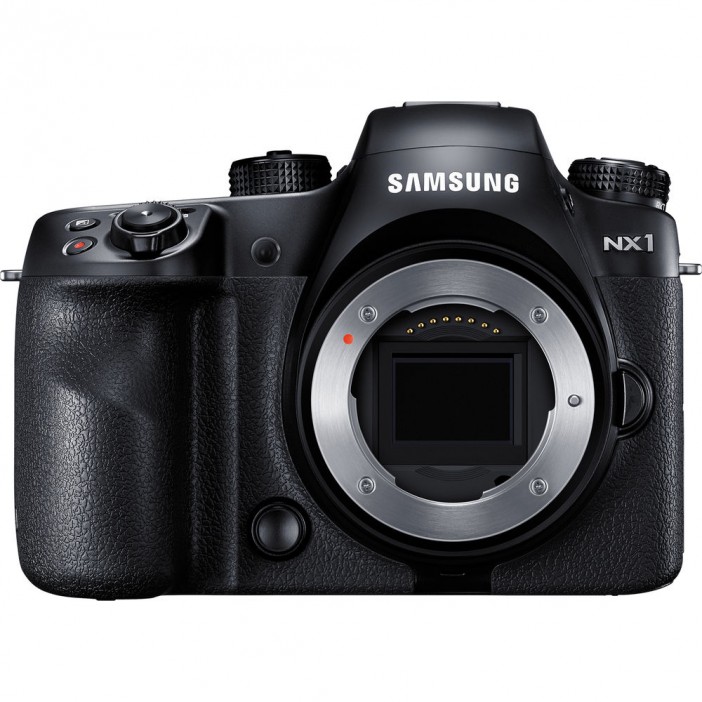 So the most important thing about this camera is that it shoots with the new h.265 codec, which is intended to allow us to compress more without loosing as much quality.  There is a lot more science to it than that but I am not even going to try to pretend to know what I am talking about and explain it. Instead I'll stick to the things that I can at least fool you into thinking I know what I am talking about.
First off – the image quality looks amazing. I know every time a new camera comes out with new footage everyone says that so I will have to explain what I mean. Everything about it is very sharp and crisp.  The video below shows it off in 4k and the shots look beautiful, and it isn't just because of what they were filming. I noticed a bit of aliasing on the monkeys but it looks a lot less than traditional DSLRs. The majority of the shots were of landscapes and had the occasional animal in it so we can't say how skin tones look with it.
There is one downside to this camera though. A huge downside actually. It uses Samsung NX lenses, which apparently is a lens system out there. If this is the first camera you are getting that isn't the worst thing in the world because they have a variety of lenses out there. Rokinon also sells their lenses in the Samsung NX mount so if you prefer to go that route you can.
If you already have invested in other lenses and were planning on Metabones to make a Speed Booster for Samsung NX mounts (now that there is a reason to buy a Samsung camera) you won't be getting one. Metabones listed on their FAQ for speedbooster this:
"No. Unfortunately, it is not possible to fit the optics inside the Samsung NX mount owing to flange distance and physical interference issues."
If you can't fit your lenses on a camera there are very good odds that your desire to use this camera will drop quite a bit, especially because lenses always last longer than a camera. Does that mean people won't buy it? No, I think that the advantages of shooting 4K with h.265 will make it a tempting camera for most people despite it's lens mount downfall.
The Samsung NX1 is available for preorder at B&H here